Repol video is out! The main objectives of the project are featured in this video.
The joint collaboration between REPOL partners POLYMAT, Università degli Studi di Genova and Borealis has ended up in...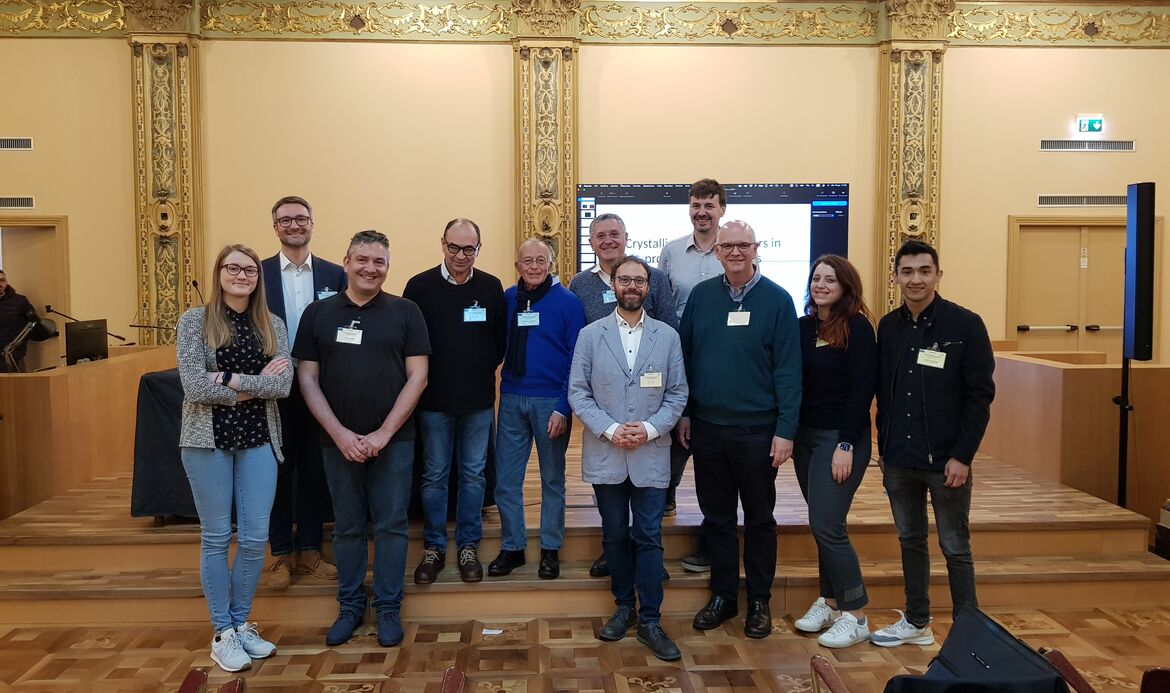 A School on "Polymer rheology and processing for mechanical recycling" has taken place in Genoa, Italy on April 13, 2...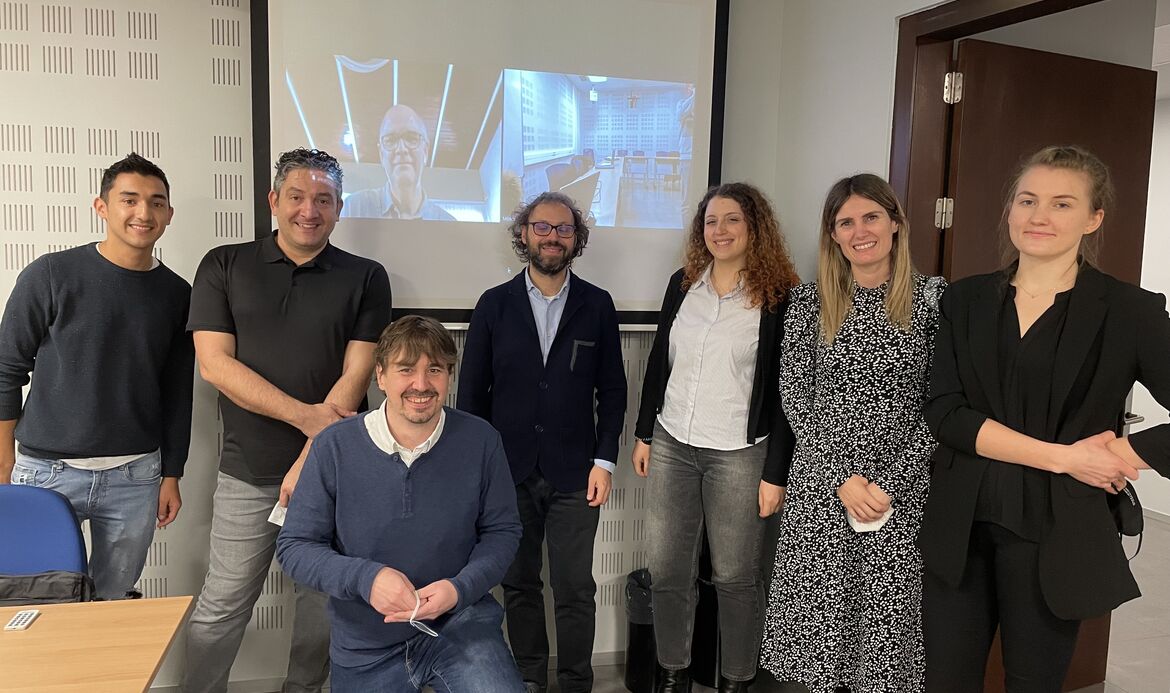 The second REPOL progress meeting has been held in San Sebastian on March 3, 2022, right after the Winter School. The...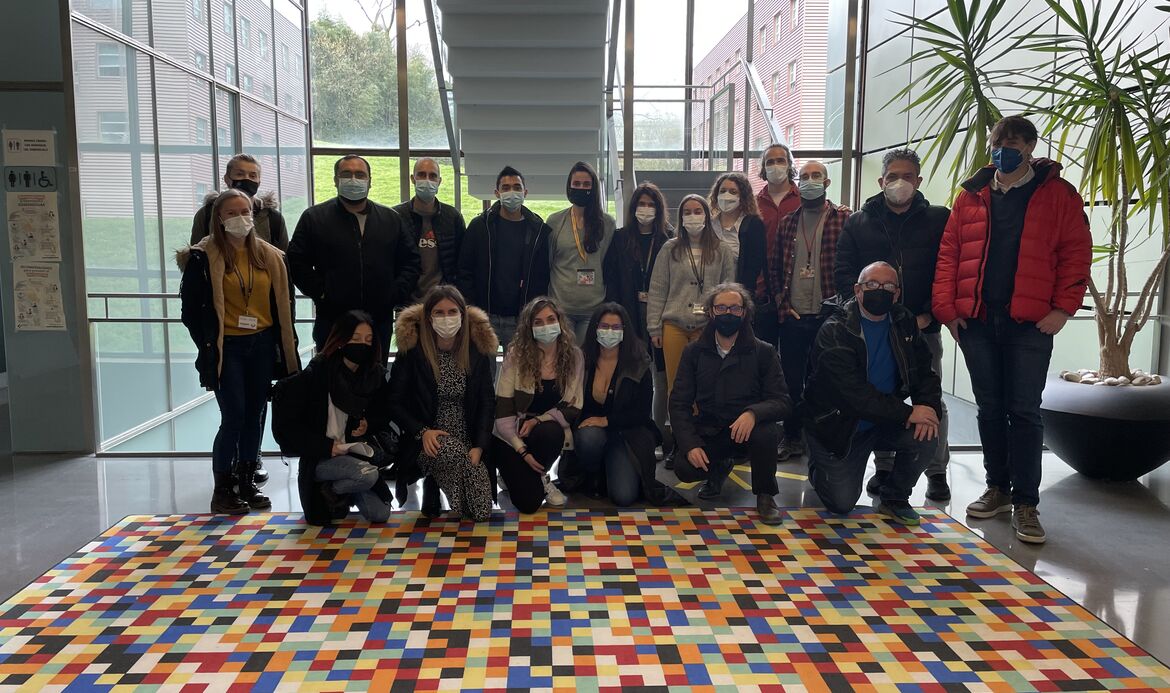 REPOL Winter School has ended up with great success. Around 25 PhD and postdoctoral researchers has attended this eve...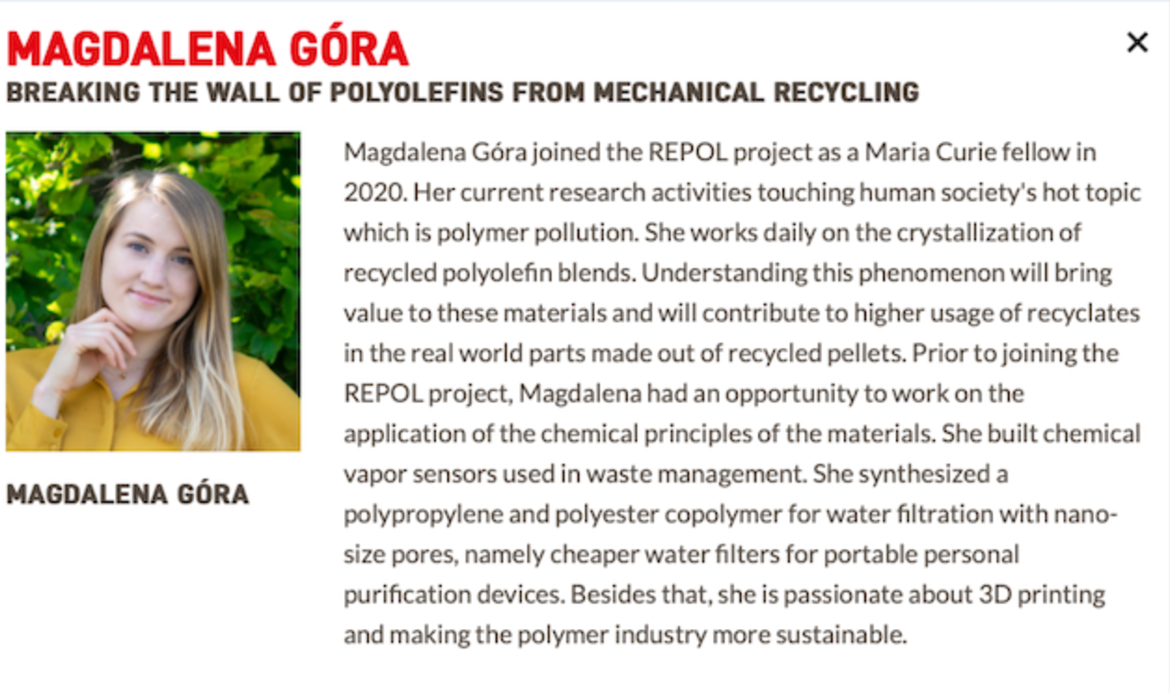 ESR Fellow Magdalena Góra is among the 15 candidates in the Falling Walls Lab Marie Sklodowska Curie Actions to comp...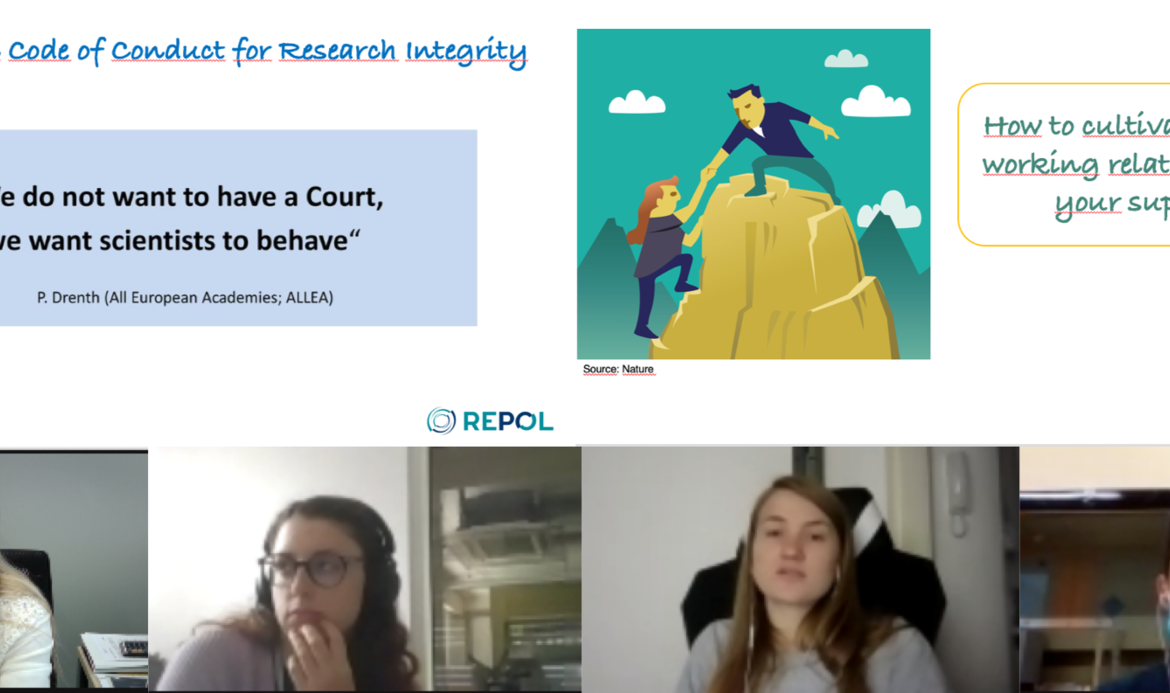 On Friday, May 21, 2021 we have held the Introductory session to the 1st REPOL Summer School. The session has been di...
On May 5, we had the chance to attend the REPOL midterm check meeting. The Project Management (Dr. Mónica Moreno), th...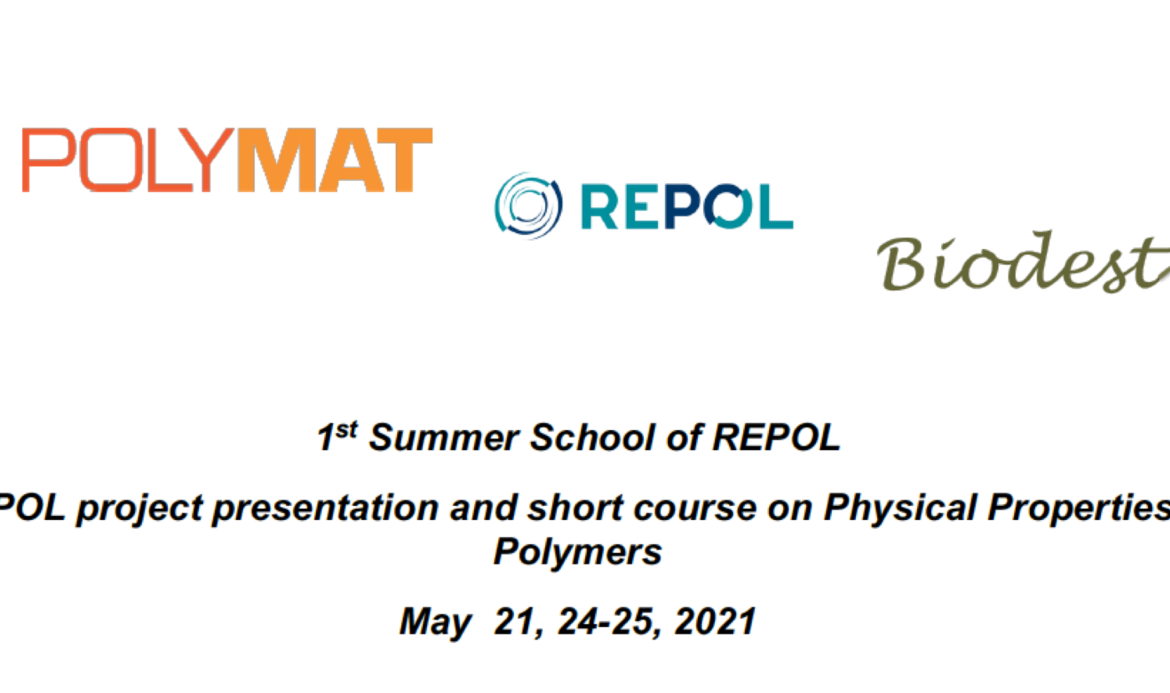 The first SUSPOL Summer School will be held on May 21 and May 24-25. The first session will be an introduction to REP...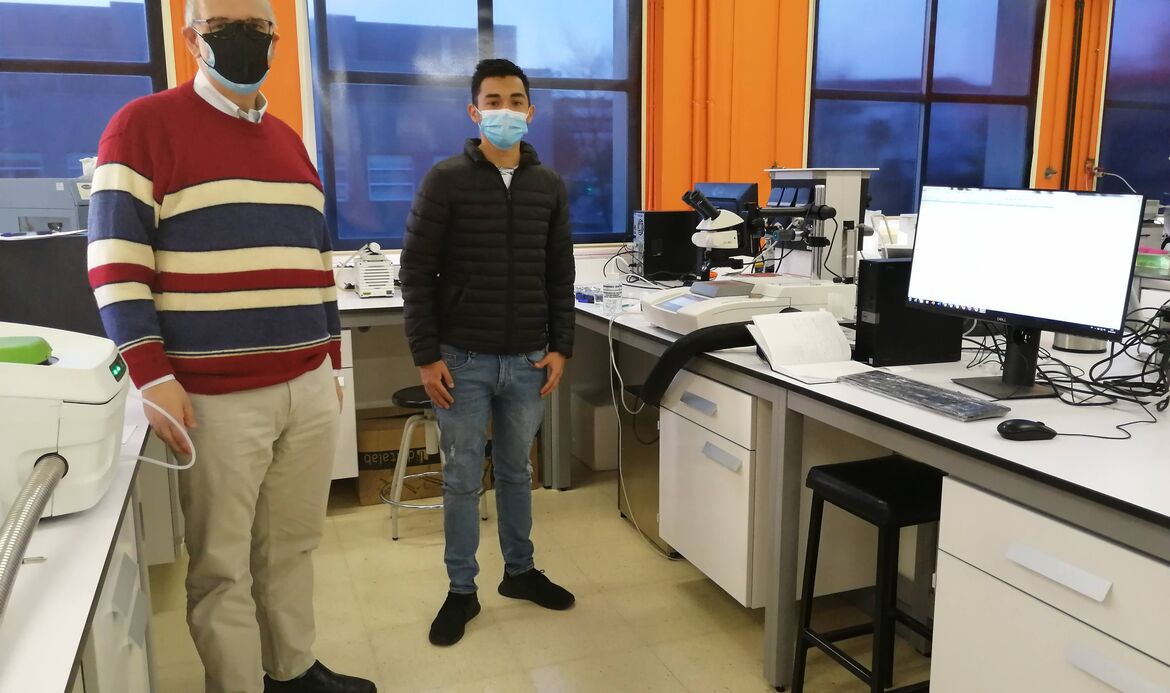 Sebastian Coba has recently joined REPOL-EID project. Sebastian is doing the PhD in POLYMAT, UPV/EHU (Spain) in colla...